FOGSI is happy to announce a monthly quiz for all its members by the
quiz master – Dr Punit Bhojani
an initiative by the
President of FOGSI, Dr. Rishma Pai, Deputy Secretary General of FOGSI Dr. Jaydeep Tank & Quiz Committee Chairperson, Dr. Abha Rani Sinha.
The Quiz will be made live on the website on
5th of every month
& will be open for
3 days.
Please mail your answers with your contact details
(Mobile Number, Complete Address, Email Id & Name as it should be on the Cheque)
to
fogsiquiz@gmail.com
within
3 days
of the quiz going live.The subject of the email should be
"FOGSI October 2017 QUIZ"
Prizes
3 Cash prizes per quiz (Academic Grants Zuventus Healthcare, makers of Feronia XT).
The first correct answer will get Rs. 5000, the 2nd will get Rs 3000 and 3rd will get Rs 2000.
The correct answer with the names of the winners will be displayed on the website before the next quiz.
Decision of the quiz master is final.
October 2017 QUIZ
Question 1 : A 27-year-old female presents with history of 3 recurrent abortions. The most relevant test for identifying the cause is:
Prothrombin time
Bleeding time
Dilute Russell's viper venom time
Clot retraction time
Question 2 : Young male presents with delayed puberty with decreased FSH, LH, and testosterone. Which of the following is NOT possible?
Kallmann syndrome
Klinefelter's syndrome
Constitutional delay
Dax-1 gene mutation
Last Date for Submitting Answer is 8th October
Please mail your answers with your contact details to fogsiquiz@gmail.com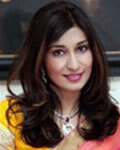 Dr. Rishma Pai
President FOGSI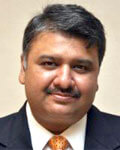 Dr. Jaydeep Tank
Deputy Secretary General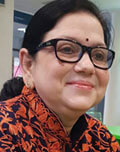 Dr. Abha Rani Sinha
FOGSI Quiz Committee Chairperson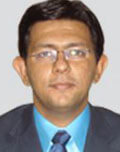 QUIZ MASTER
Dr. Punit Bhojani
Member of Managing Council M.O.G.S